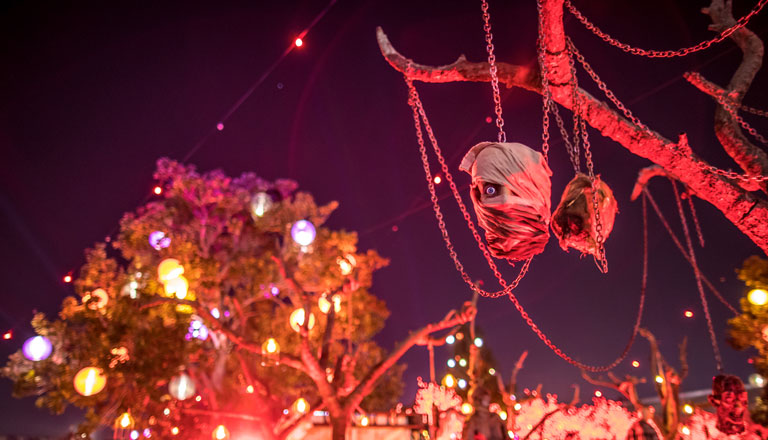 VIP
Take your festival weekend to the next level and treat yourself to some unique perks! Skip the lines with expedited festival entry and dedicated VIP lockers, water stations, mobile charging, and restrooms. Get done up at the Halloween costume makeup & glitter bar, and get down proper in our exclusive VIP dance areas. Then relax and enjoy our brand-new hookah bar, gourmet hot chocolate & coffee, and signature Escape cocktails. All this and more await you with the Escape: Psycho Circus VIP Experience!
To enter all VIP areas, you must be 21+ and present a valid photo ID—either a US driver's license/ID or a US/foreign passport. Learn more about Ages & ID. Avoid scalpers and scammers! See our Ticketing FAQ for more information. $1 from every ticket will be donated to support nonprofit charitable organizations.
Entry
Skip the lines with expedited VIP festival entry! Look for it on the left as you're approaching the festival. Doors open at 3pm daily. View the festival map.
Upgrade
Feeling the FOMO? Upgrade your GA pass to VIP! You'll find upgrade booths at two locations: the entrance to Slaughterhouse, and next to the merch booth near Ghouls' Graveyard. View the festival map.
Features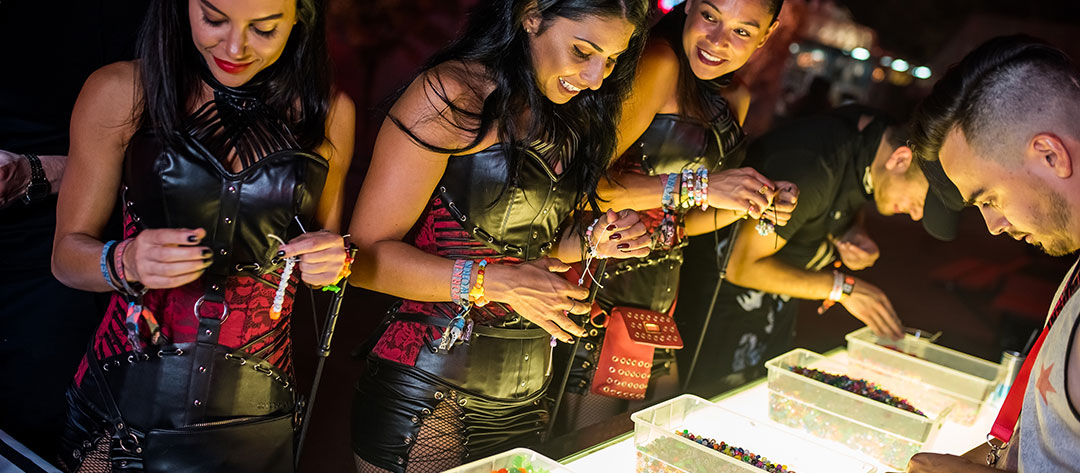 Slaughterhouse
VIP concierge, there to answer all questions you might have—be sure to pick up your commemorative lanyard/laminate and festival maps/set times!
VIP upgrade at the entrance to Slaughterhouse—in case any of your friends would like to upgrade! 2-day: $200 / 1-day: $125
Bewitched Beauty Bar: SFX, costume makeup, and glitter!
Complimentary hookah lounge
Gourmet food trucks: Go Fusion and Bird Coma
VIP Skull Altar photo op
Full-service bars, including specialty cocktails
VIP lockers for rental: 2-day $35 / 1-day $20
Free water refill station
Large viewing area at front of stage
Free WiFi—get the password from the VIP concierge
Complimentary hot chocolate and coffee bar—toppings included!
Complimentary popcorn station
Trick-or-Treat Bar—spin the wheel of tricks to get your treat!
Halloween-themed kandi making station
ATMs found inside VIP near the hookah lounge
Luxury VIP restrooms
Map of venue and set times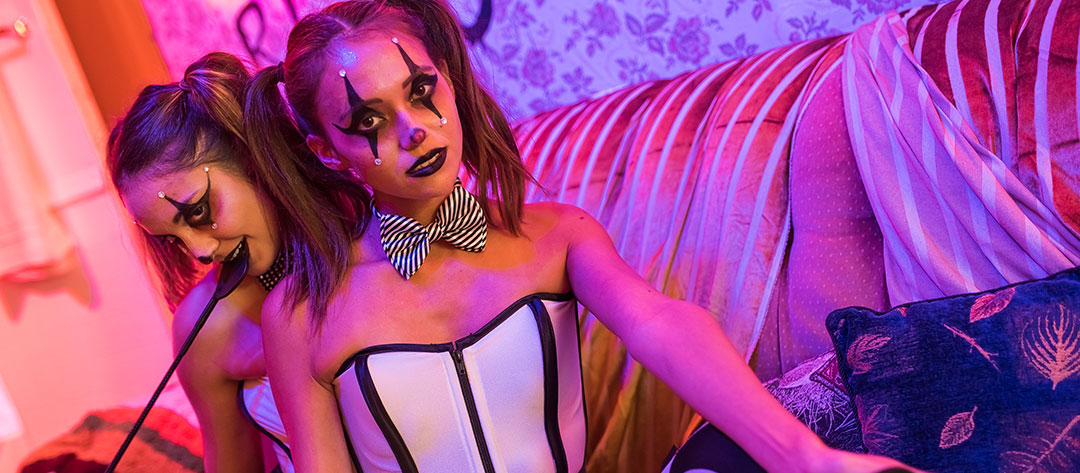 Ghouls' Graveyard
Full cash bar
Dance area by front of stage
VIP restrooms near back of area
Ghouls' Graveyard photo op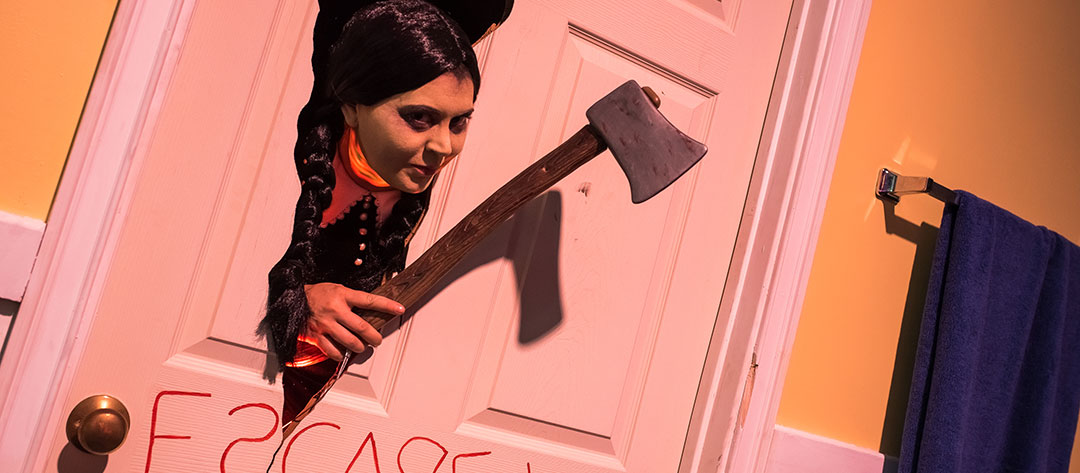 The Chopping Block
Full cash bar
Dance area by front of stage
Cornhole
Chopping Block photo op
Beer pong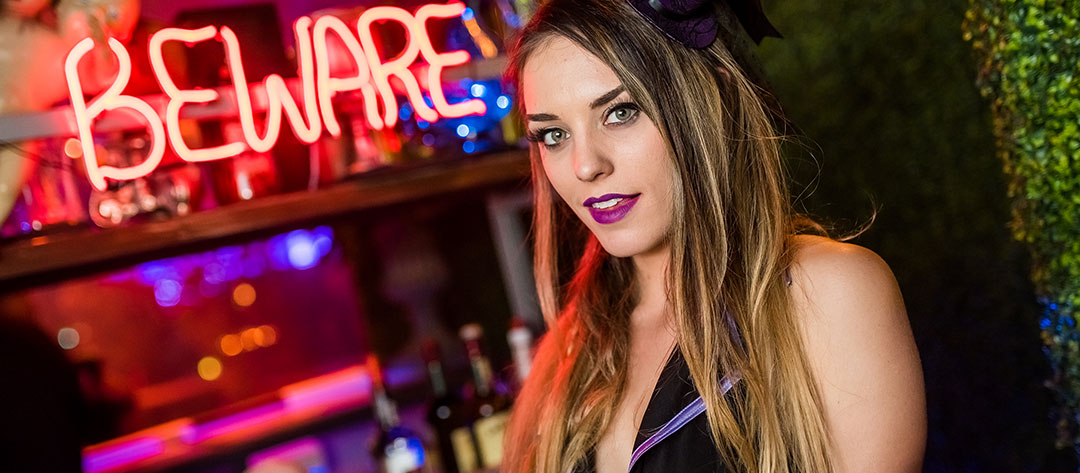 Cannibals' Tea Party
Full cash bar
Dance area by front of stage
Giant Connect 4 and Jenga
Gallery