Crazy Town
At the very heart of Escape Halloween lies Crazy Town, an enigmatic place occupied by a host of mysterious characters and unseen supernatural forces. Stop by for an enchanted drink at Poison Ivy and some light grocery shopping at The Butcher, or sit for a spell and watch the shows that take place at the Fire Organ.
But tread carefully; who knows what creatures may be lurking in the shadows.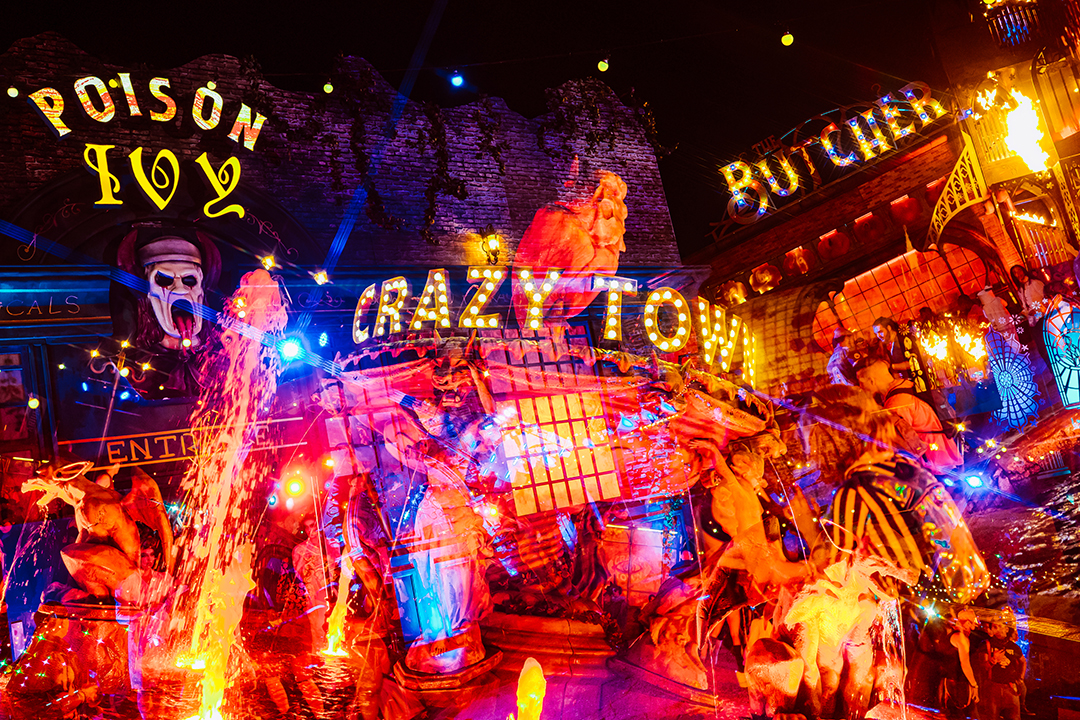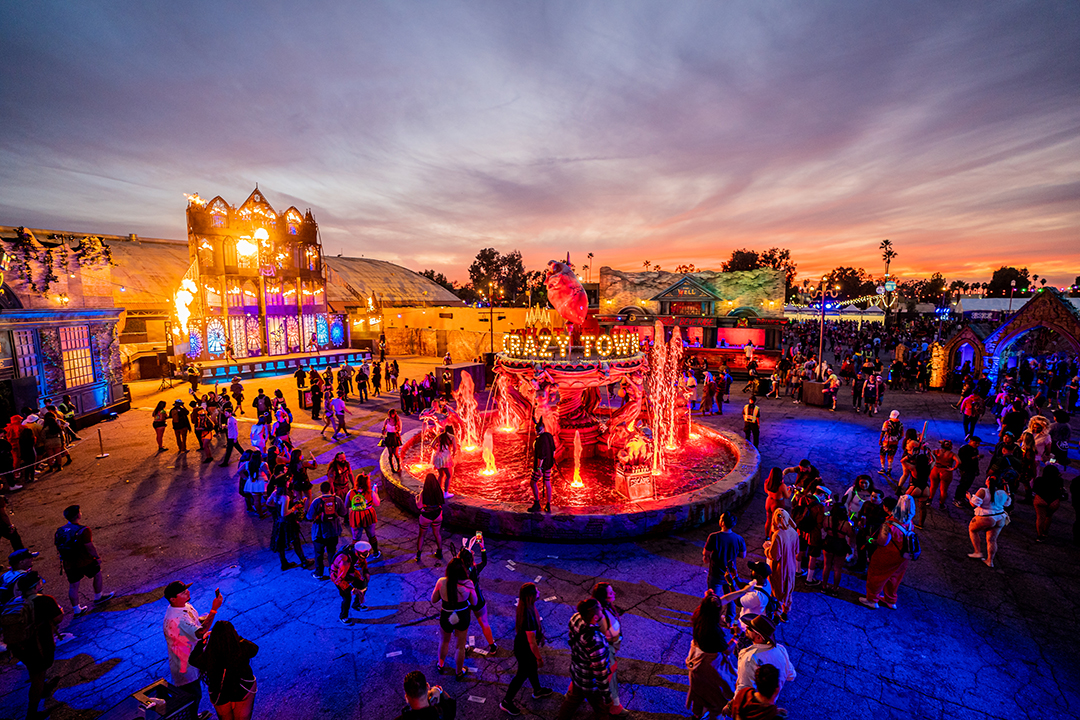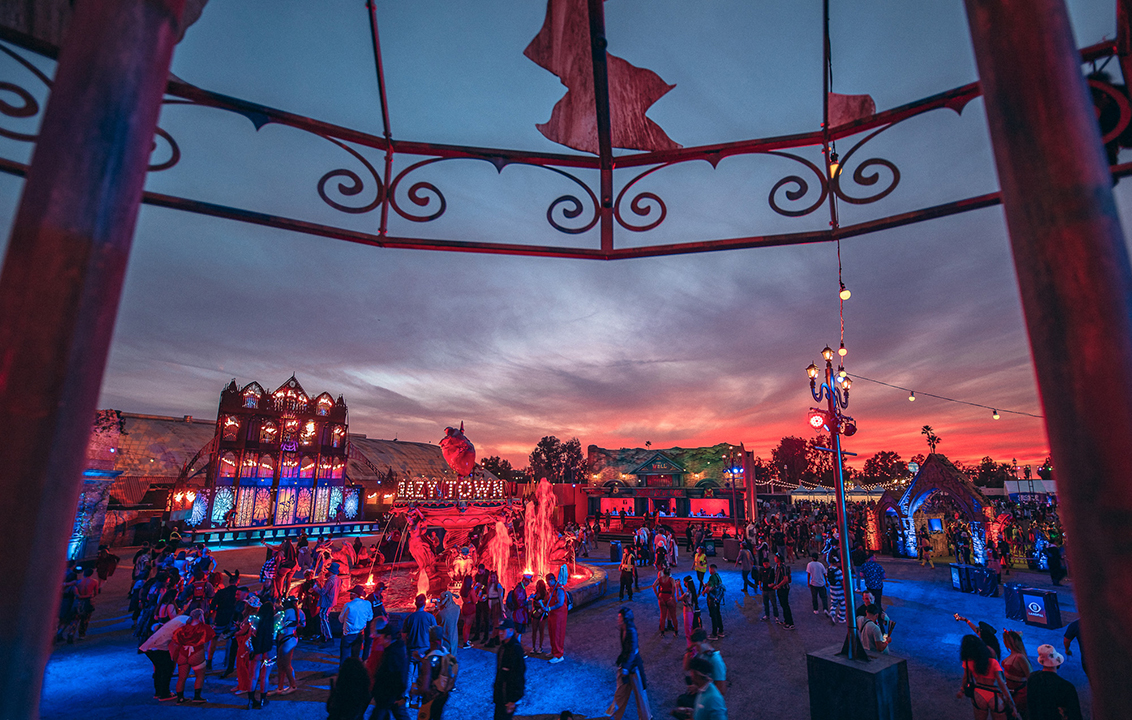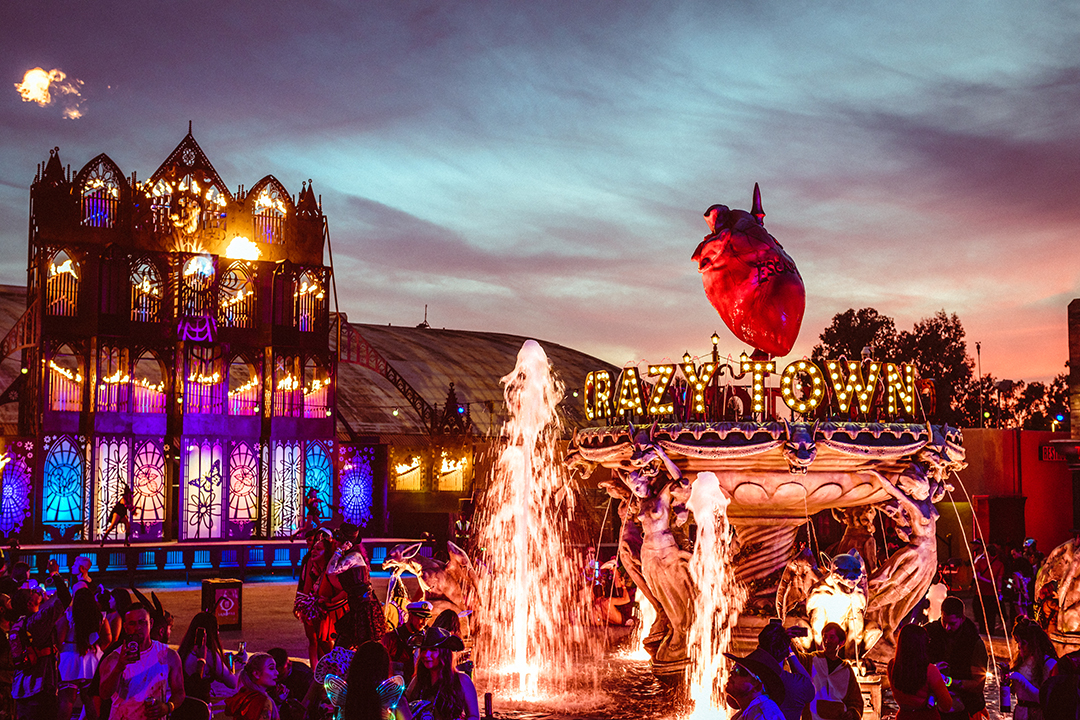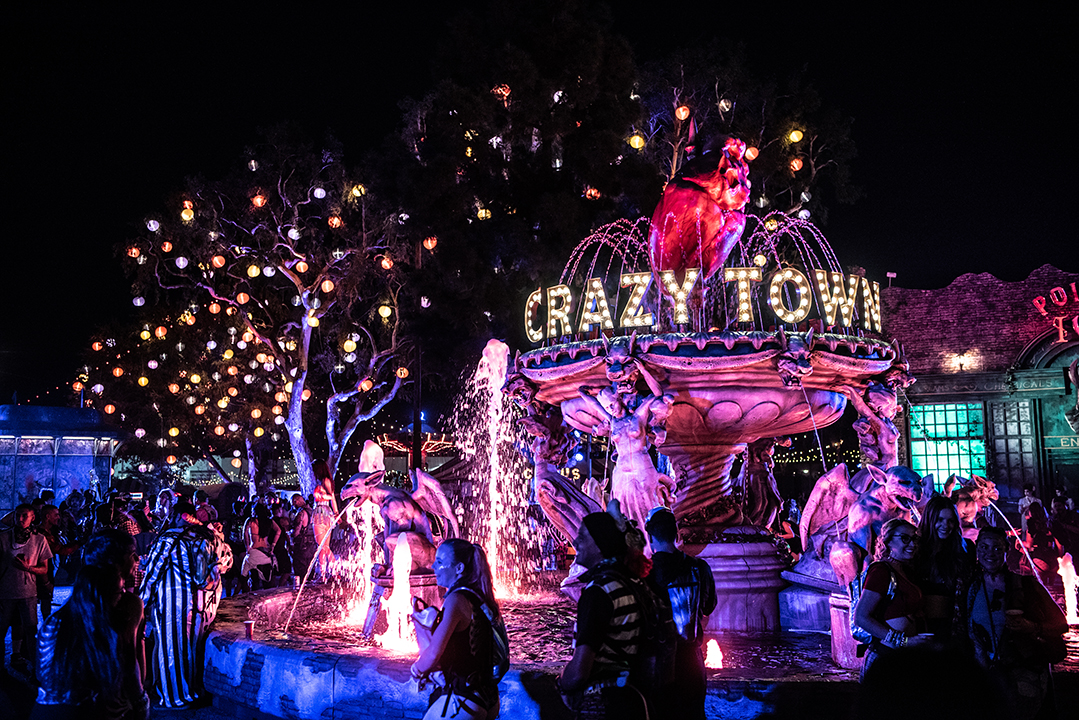 The Butcher
This gritty, dark and bloody place is not for the faint-hearted.
Once you make your way through the hanging body bags and big chunks of meat you enter the Butcher's Shop.
Behind the counter a DJ is playing dark music and on the meat scales next to him are two dancers. Above you the meat hooks, body bags and big chunks of meat continue… let's hope that it isn't human flesh.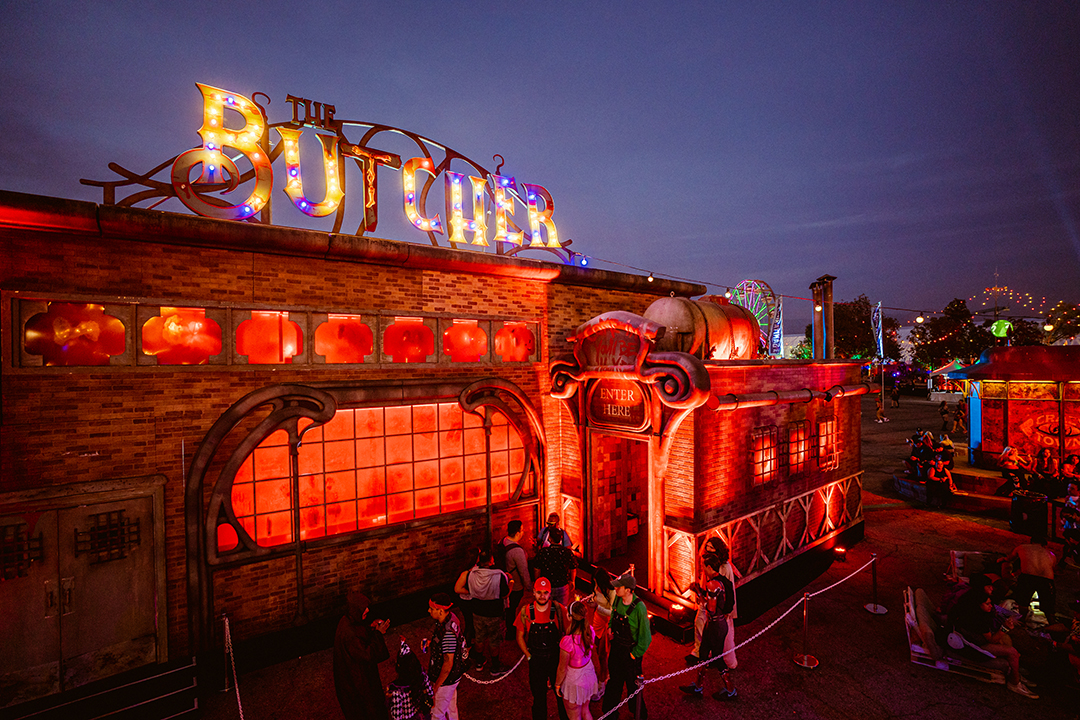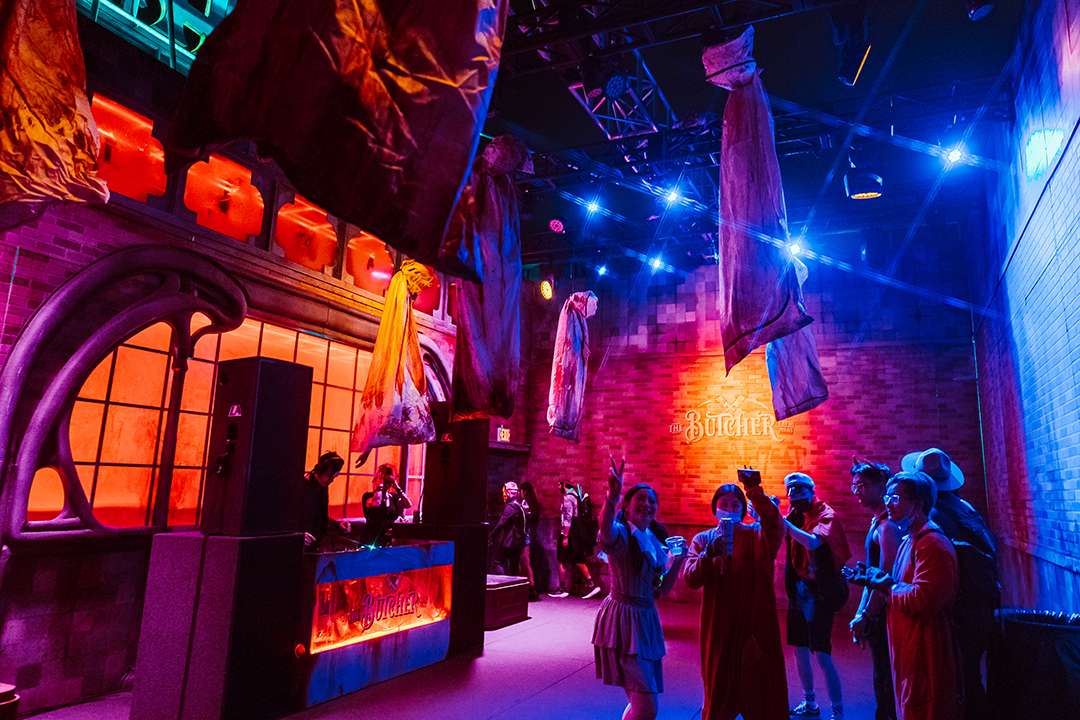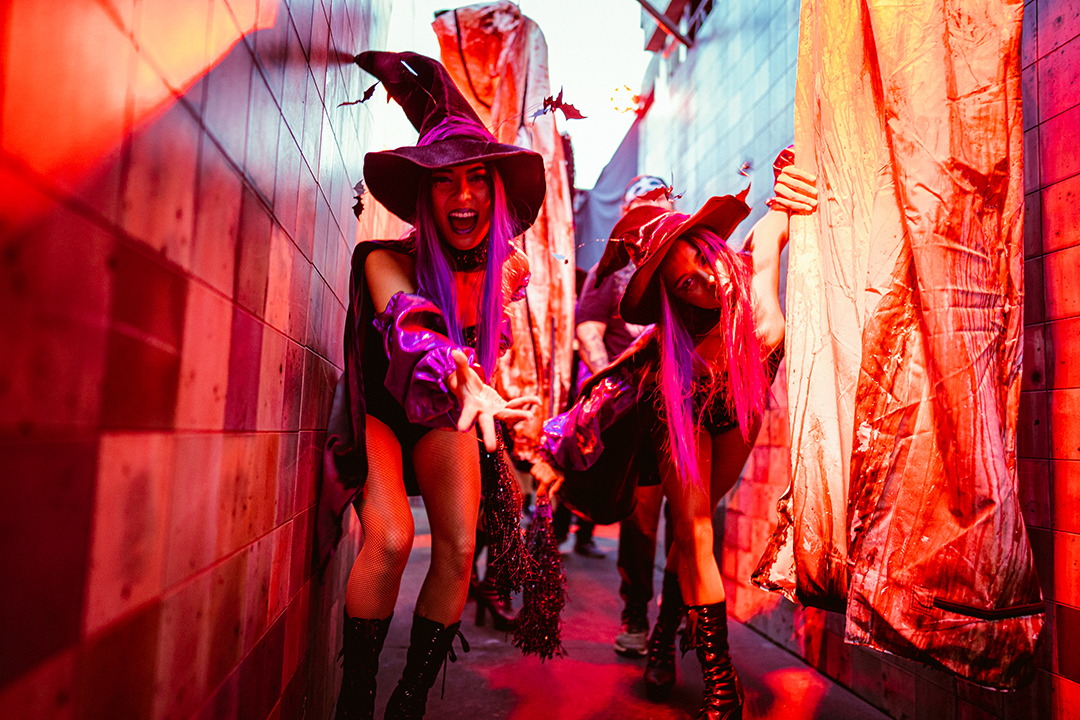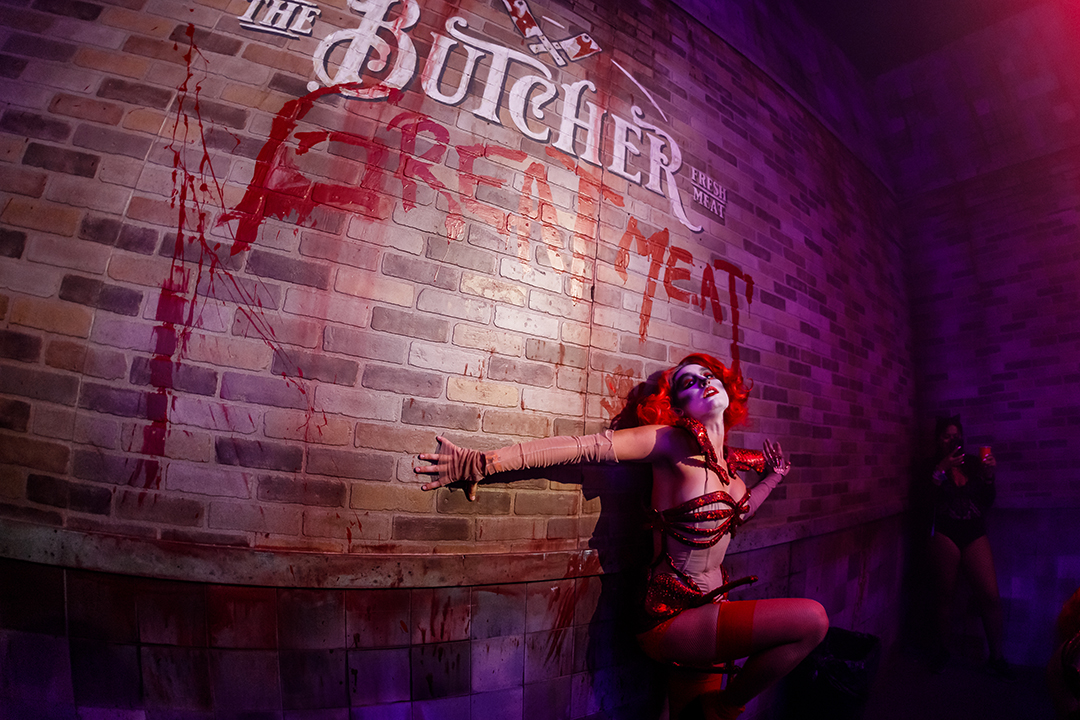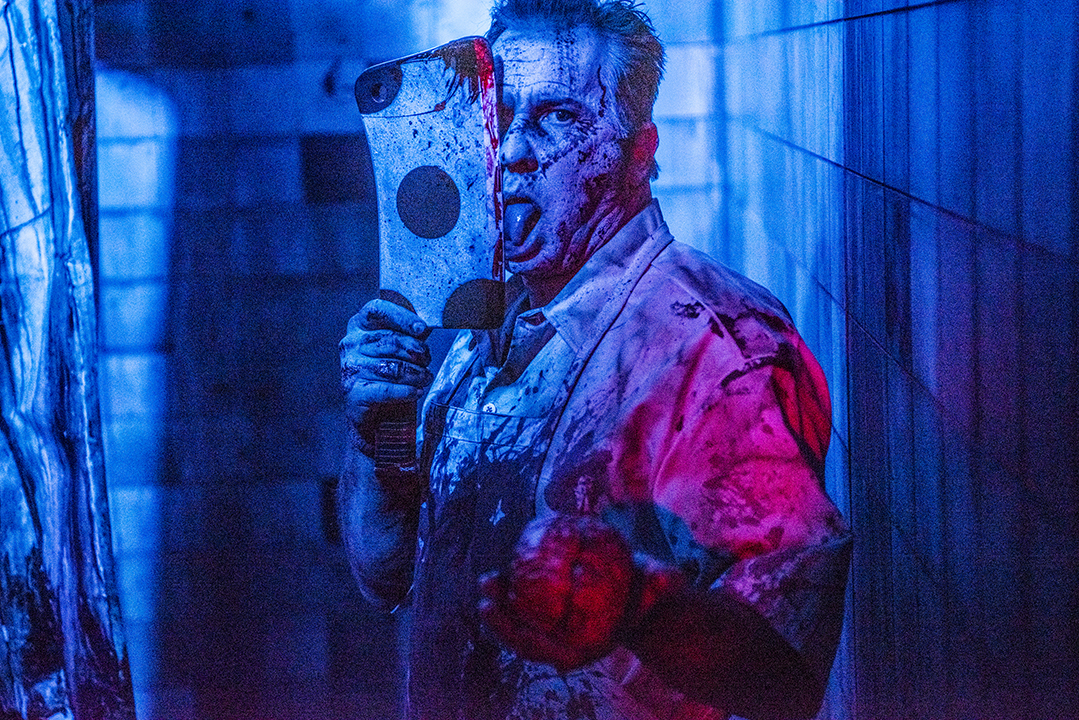 Poison Ivy
Poison is the exotic pharmacy located in Crazy Town. It's a magical shop where you can buy anything to spice up your life and make magic drinks with a hint of insanity.
The outside of the shop looks like an ordinary shop that has been overgrown with ivy but when you enter this shop – it is a trip.
This all blacklight and chromadepth bar hosts goa music and drinks that light up your night. The plants have taken over the interior and are all around you. A big flesh-eating plant is located in the center and seems to control everything.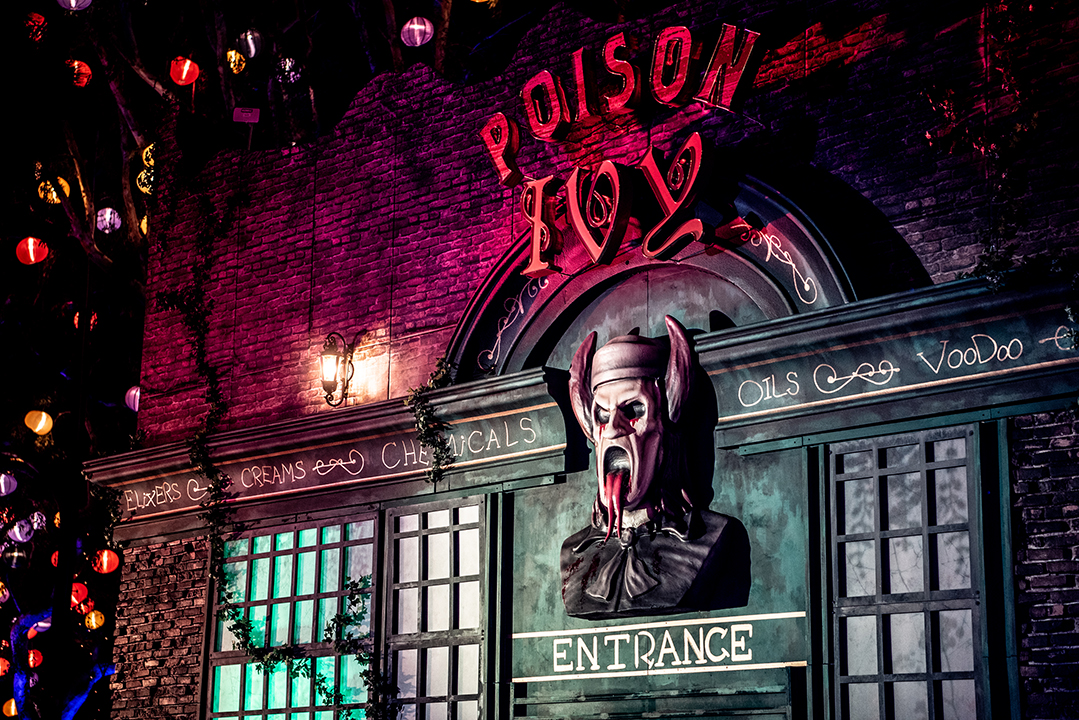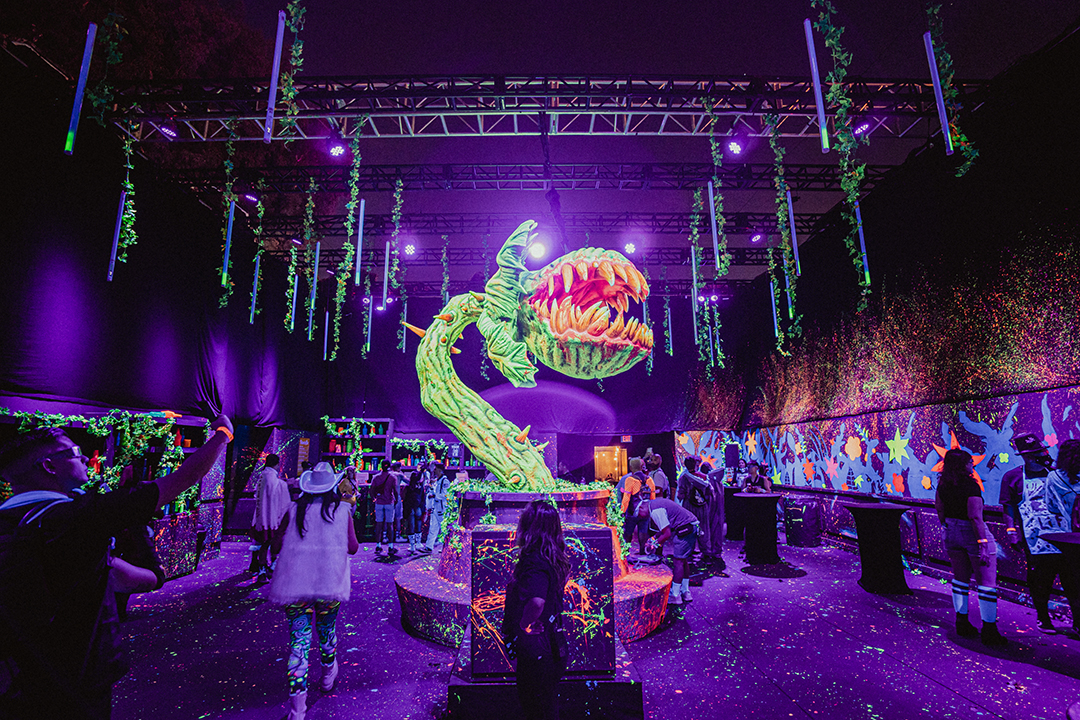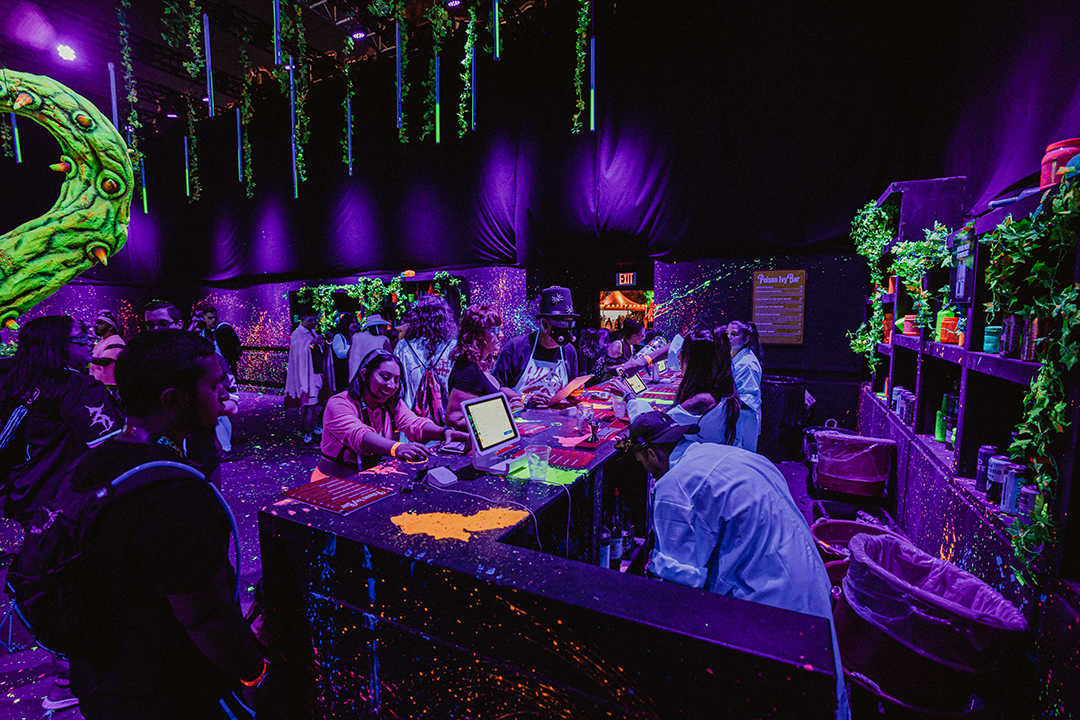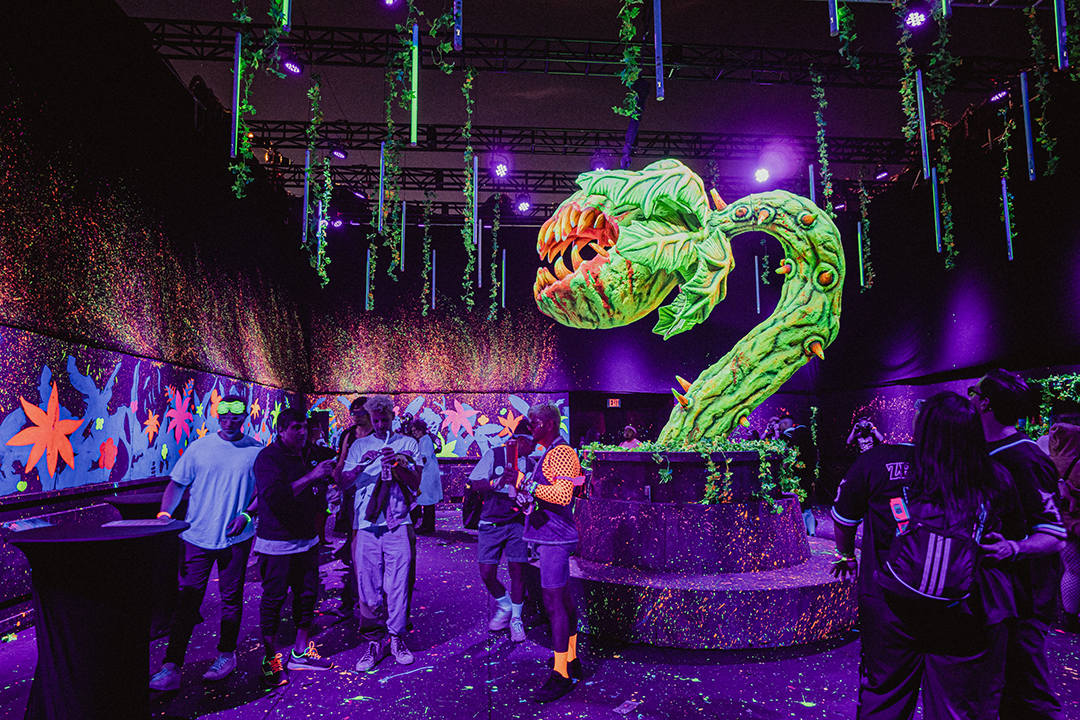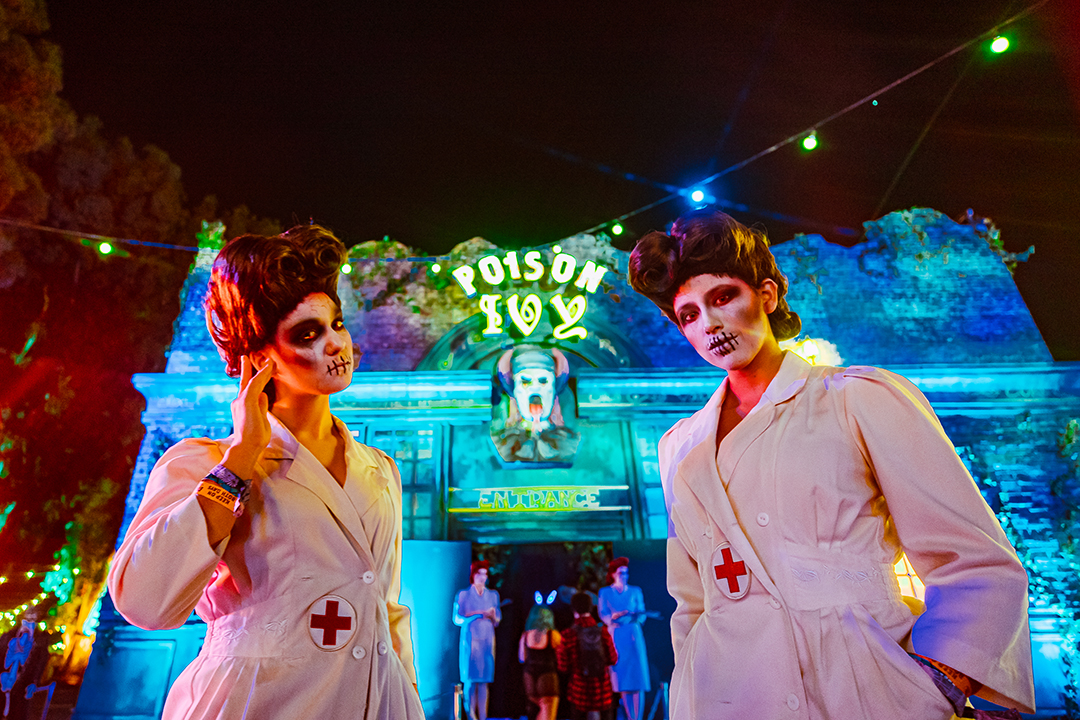 The Well
The Well; the staple of good food and beverages since Crazy Town was established.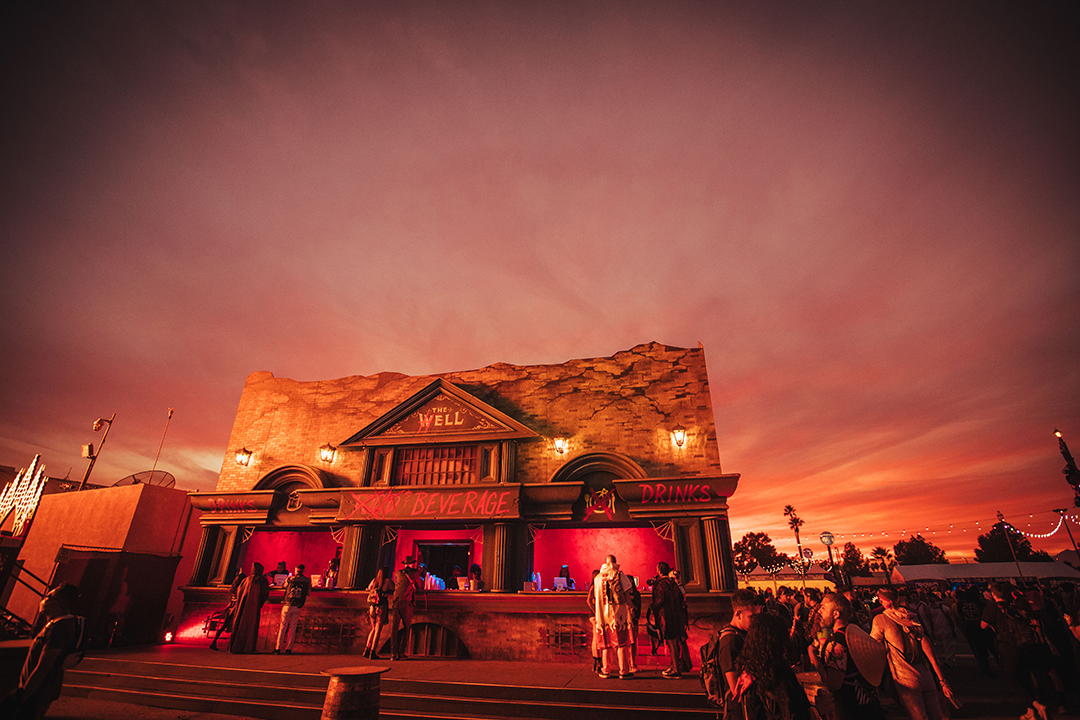 The Fountain Of Lost Souls
In the dead center of the town you can find the Fountain of Lost Souls. Impaled on top of this fountain is a heart that keeps on giving fresh blood to the fountain.
It is clear that the blood is of great importance to the residents and the whole existence of Crazy Town. Could it be the reason they want you to stay just a little bit longer?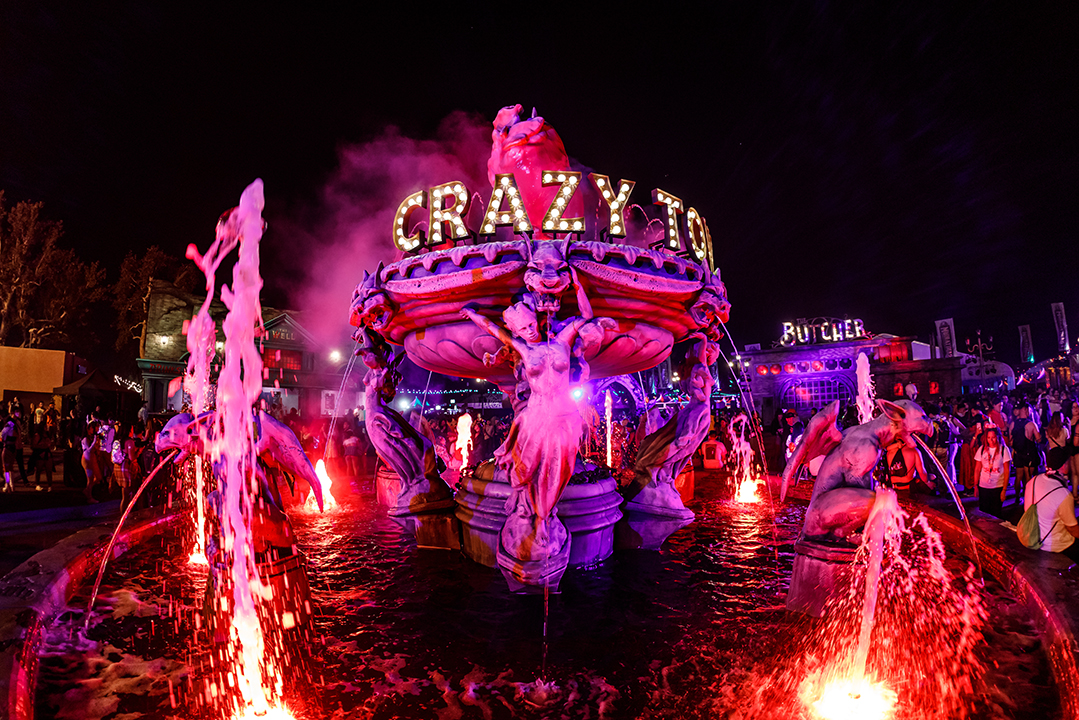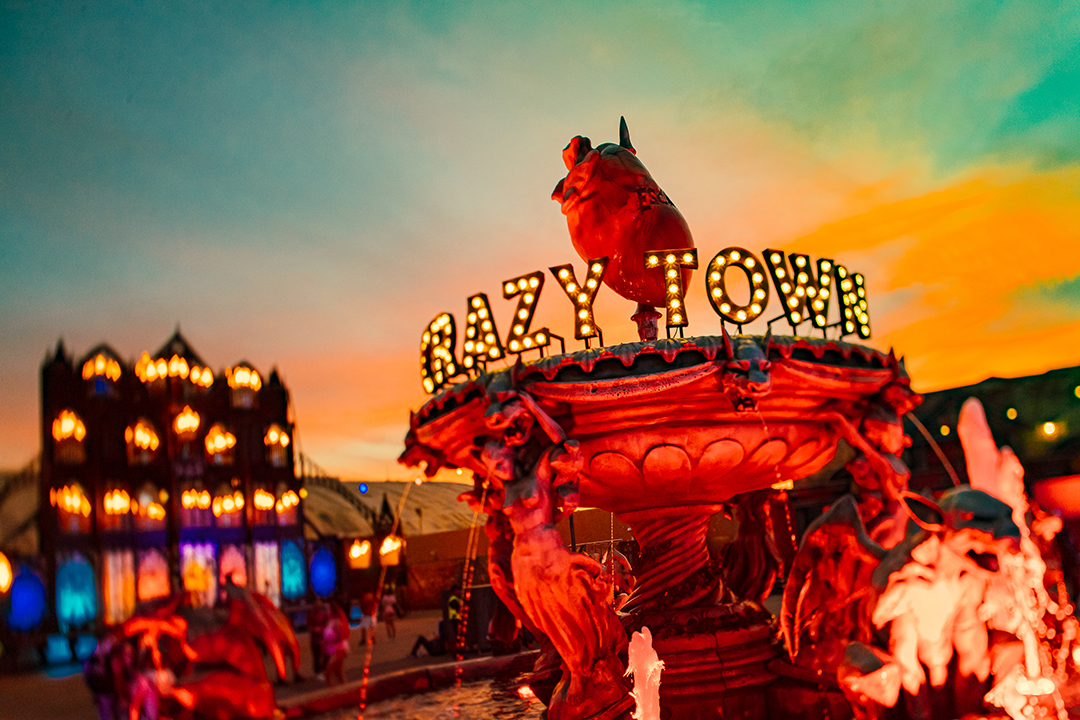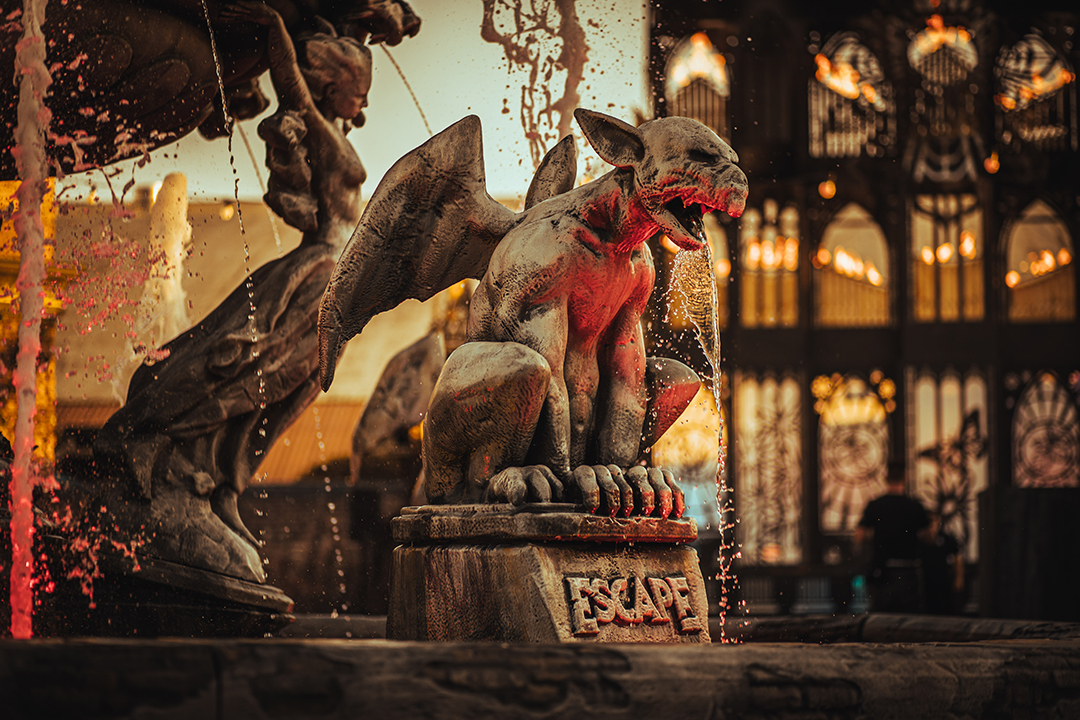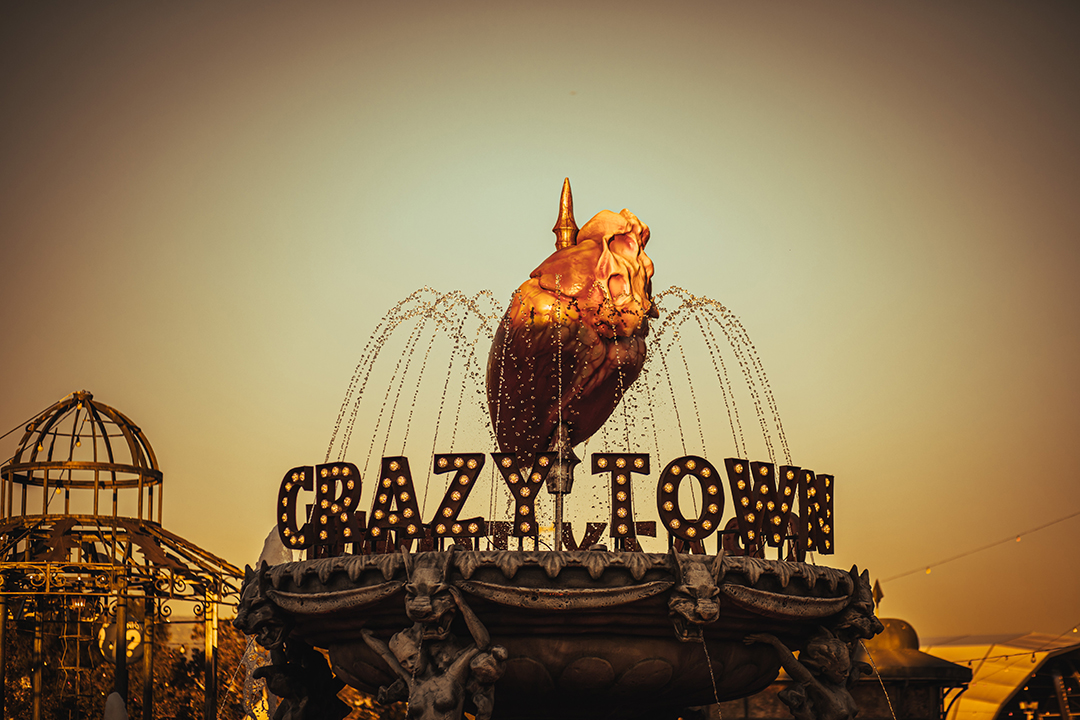 Danse Macabre
Step through the gates of the old cemetery of Crazy Town. Dance like a ghost with your silent disco headphones on. Dark grass, gravestones and fog create an eerie atmosphere.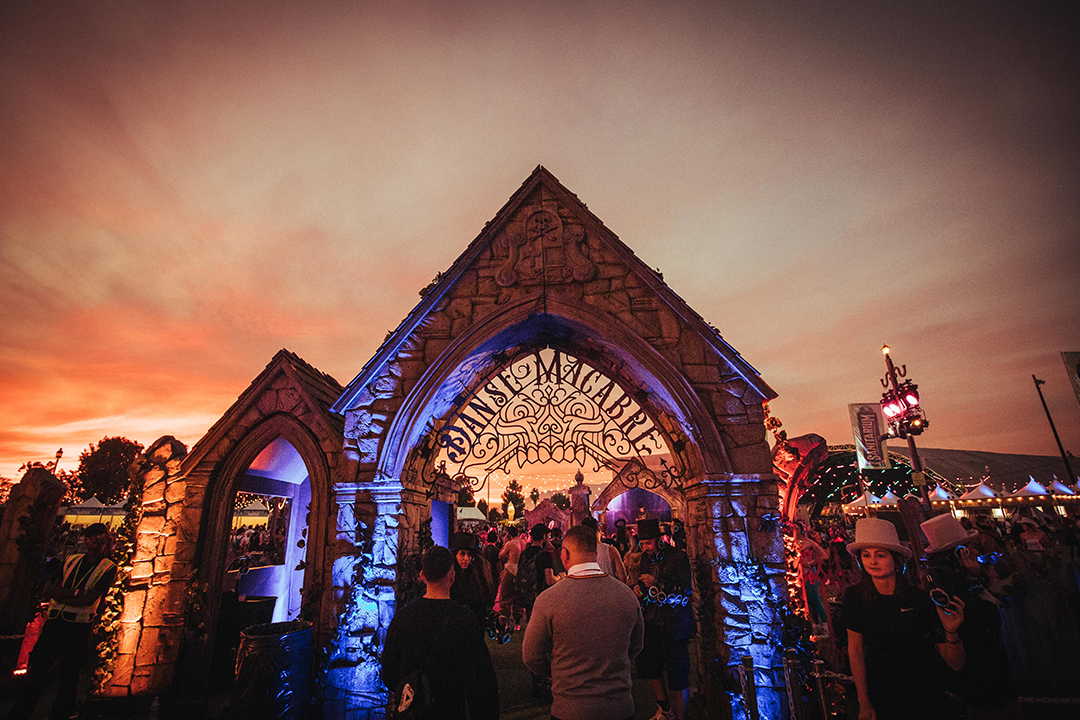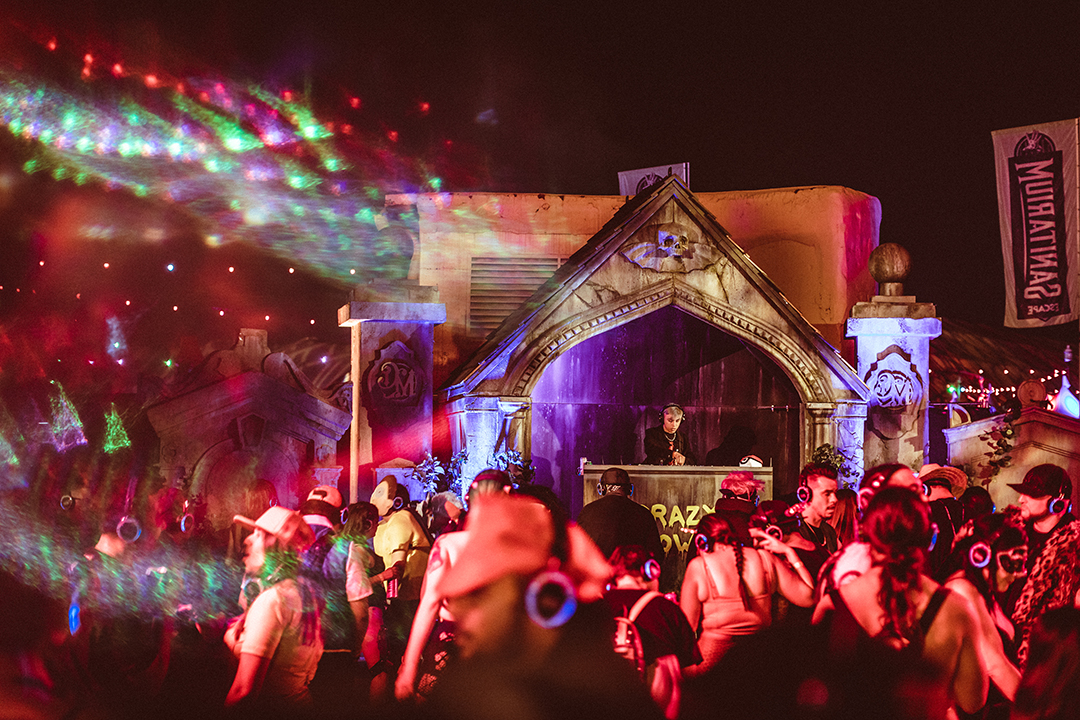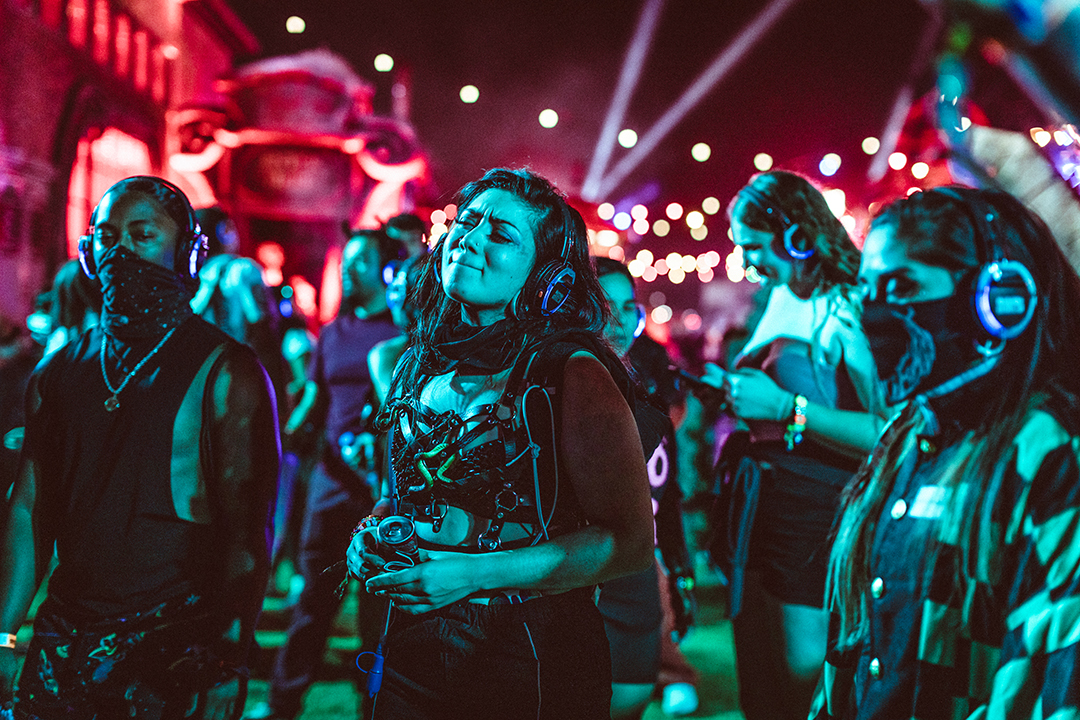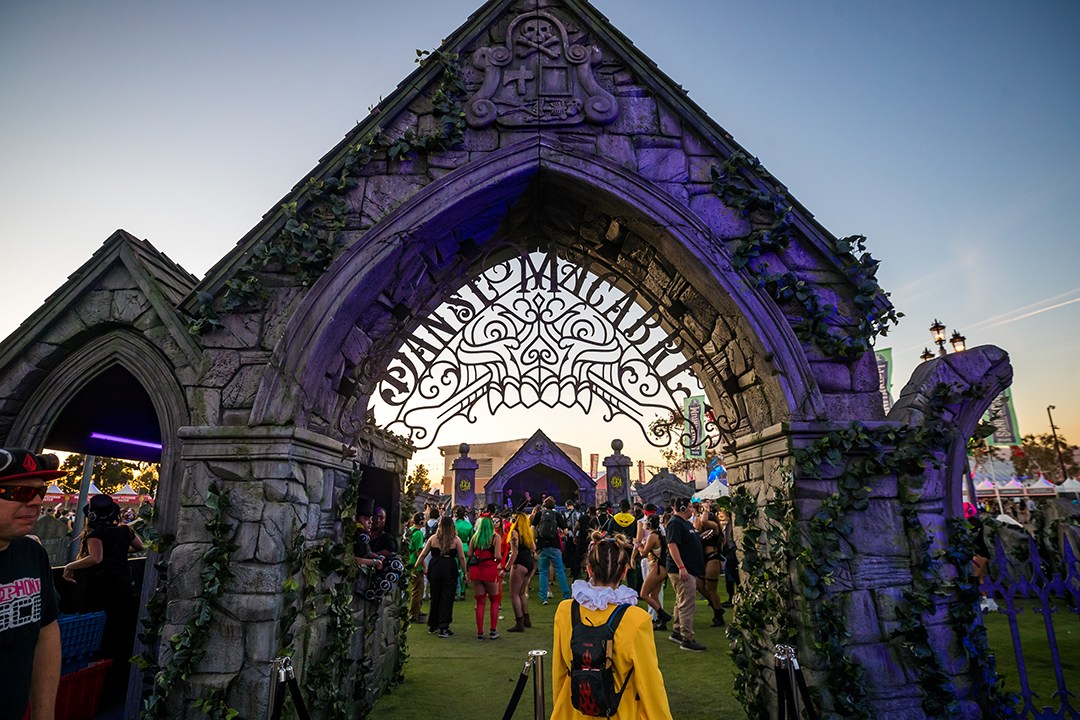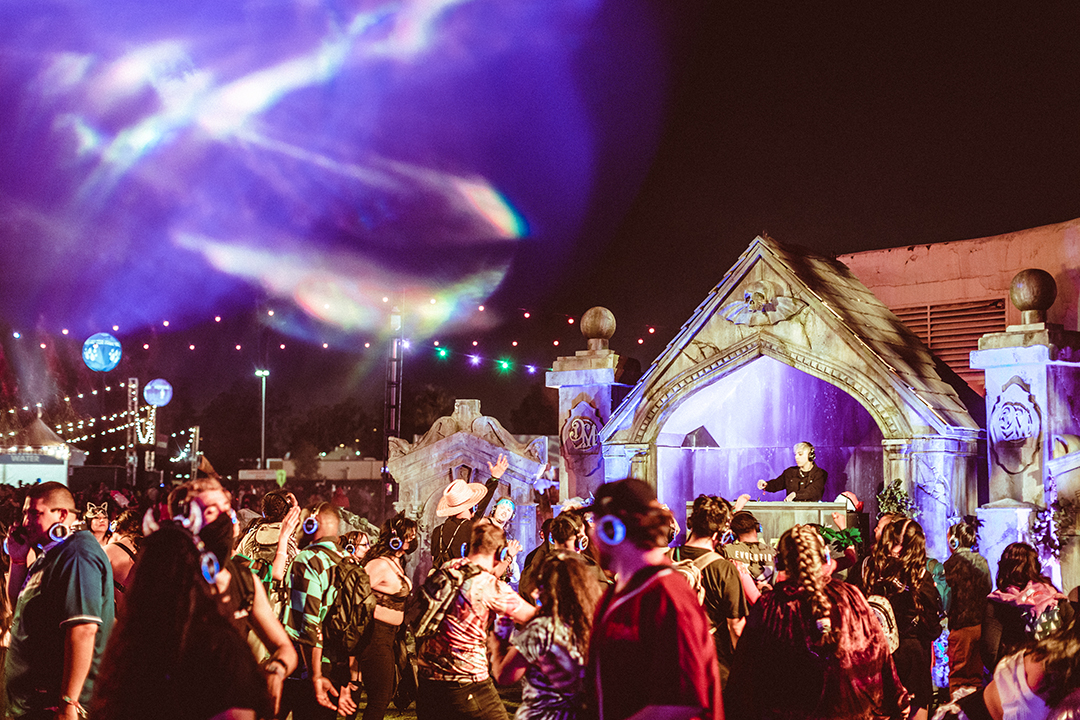 Fire Organ
In Crazy Town nothing is what it seems. Devout melodies could be heard from the organ chapel on the central square once a week. But this was in quieter times. Since the new owners took over, the organ has turned into a fire-breathing and roaring monster that sends shivers down your spine!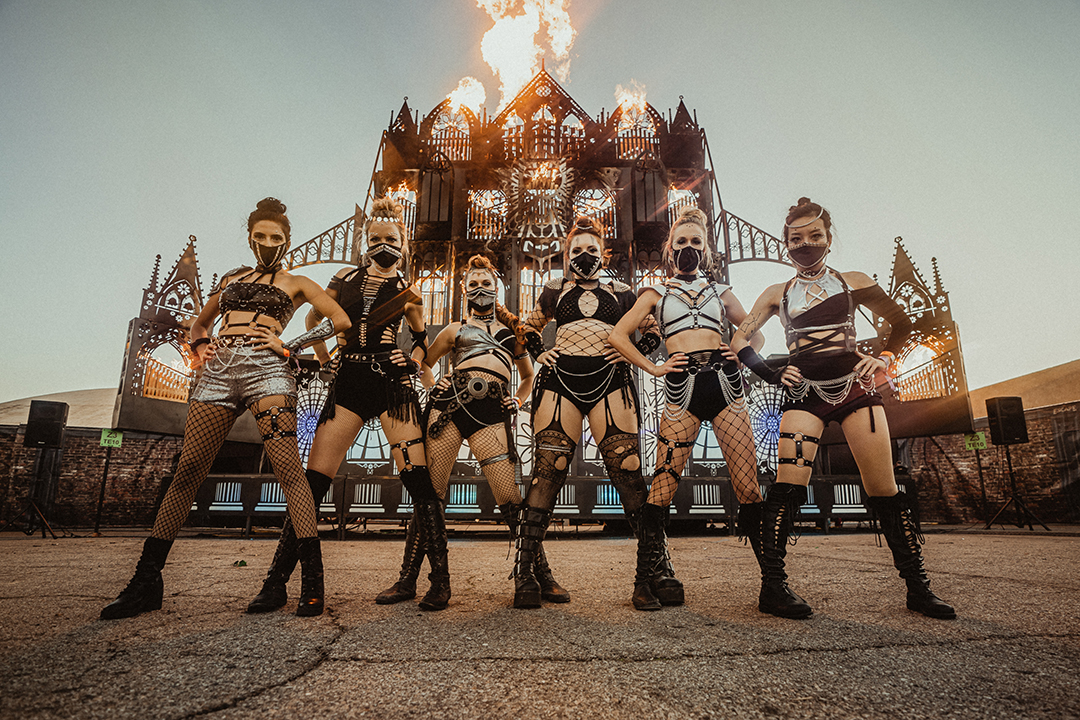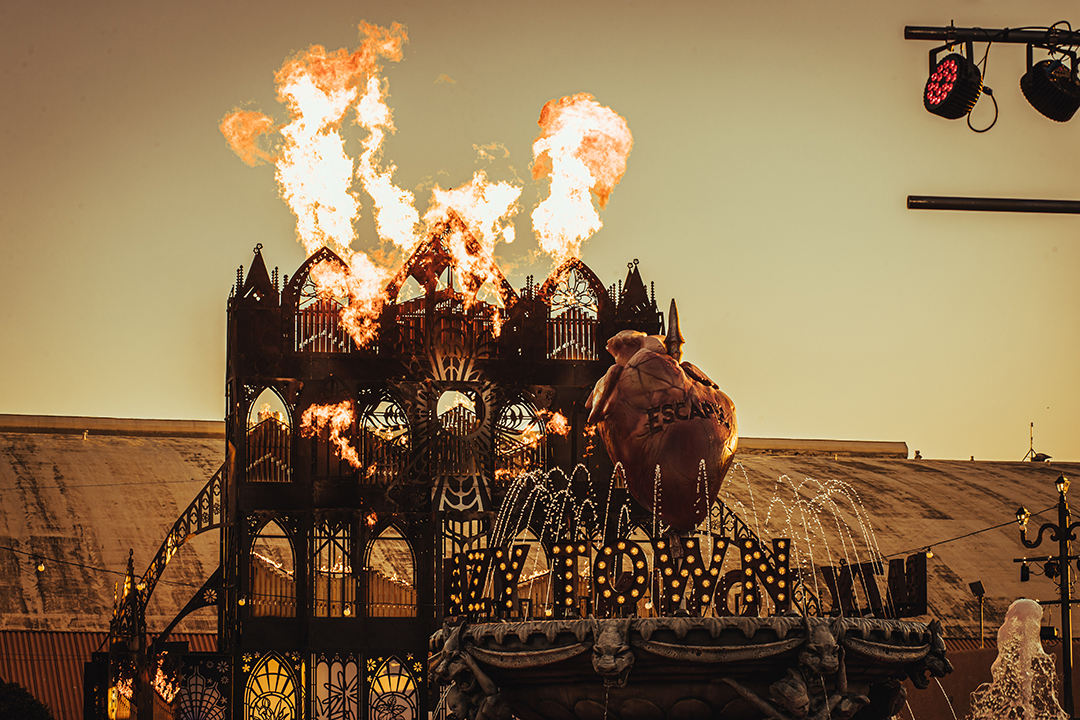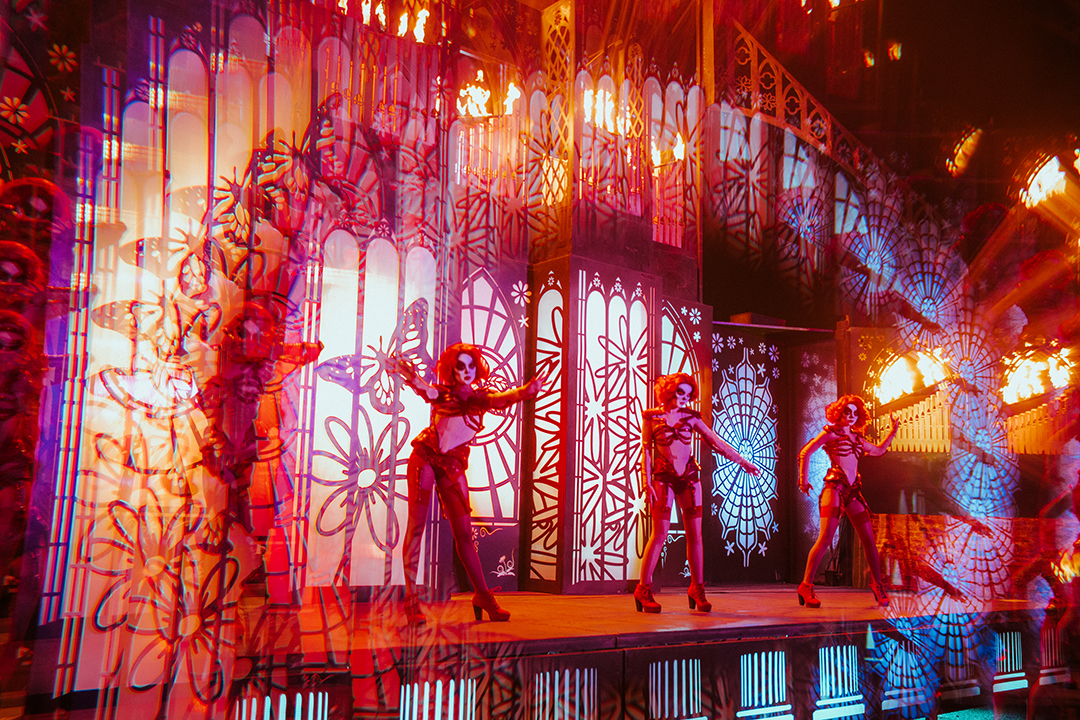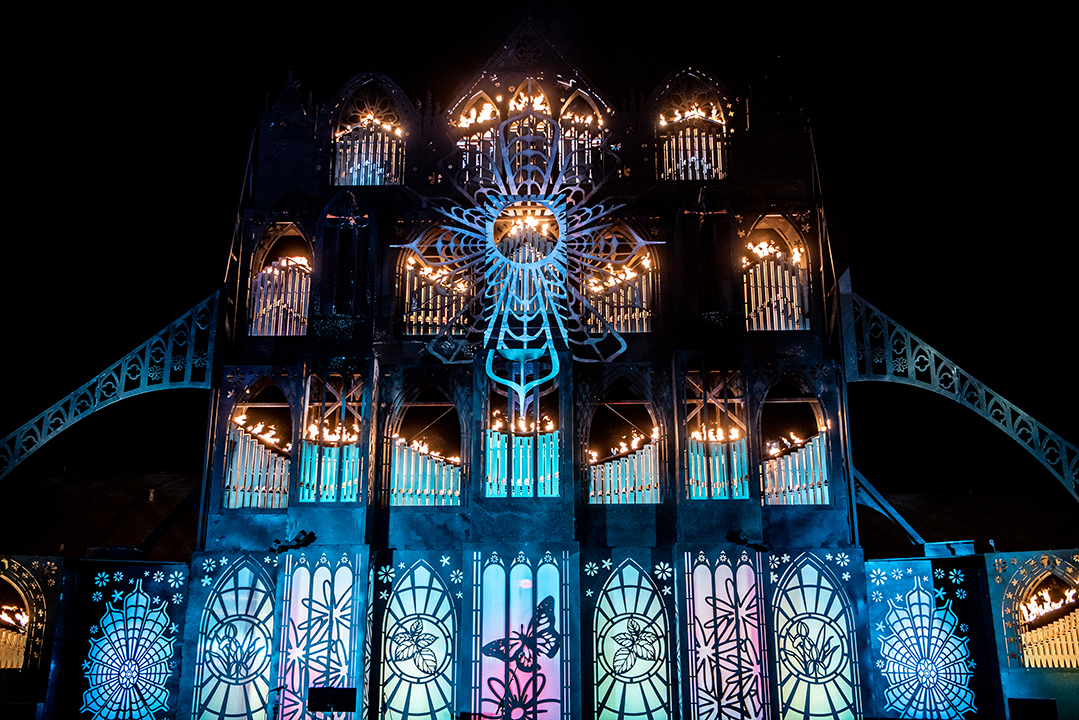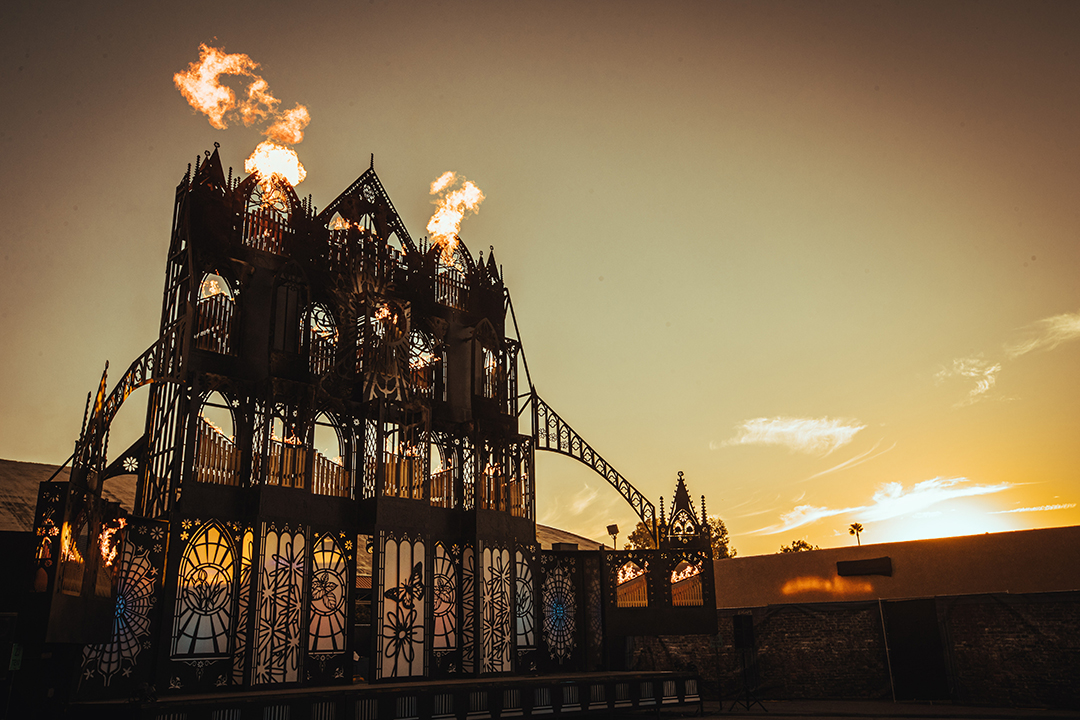 Related